RYLC is a partnership between the internationally known Center for Creative Leadership in Greensboro, area Rotary clubs, and Guilford College. The week-long camp is held on the campus of Guilford College and is staffed by facilitators from the CCL, former RYLC participants who are current college students, members of the GSO Rotary Club, and top business and professional leaders from across the piedmont.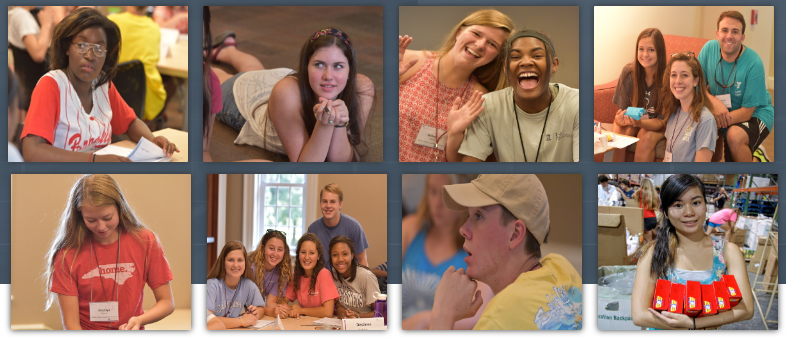 Only fifty-four high school juniors and seniors from our district are selected based on leadership potential, academic standing, and commitment to the program. Sponsoring Rotary Clubs pay the full tuition of $650 per student.
Through a variety of focused activities, Rotary Youth Leadership Camp helps students develop effective and responsible leadership skills, build confidence, learn different leadership styles, and improve important communications skills. Although selected students often already have impressive resumes, one of the camp's goals is to help students who might not yet have emerged as leaders to recognize and maximize their abilities and see themselves as leaders.
Student participants always give us rave reviews of the program, and this year's three were no exception. Speaking with enthusiasm and confidence, all called it an "amazing experience" that challenged old notions, taught them a lot about themselves, helped them see their own leadership potential, and brought new friendships that would continue through college and beyond. They also learned a lot about Rotary.